• butterfly • decoupage • diy paint • gilding wax • home decor • rice paper • scientific butterfly • thrift flip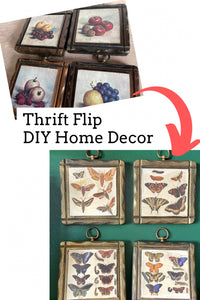 Anyone else have a huge pile of "future craft projects"?  I sure do! And this year as I part of my spring cleaning I am trying to clear out my stash and finish those projects.  I found these plaques at a thrift store for only ten cents each and I knew I could make them into something cool.   I grabbed my DIY Paint in Little Black Dress and Crinoline and my new DIY Paintbrush the Little Dipper.    Have you seen those vintage butterfly collections?  I love them, but I have to admit I really do not want dead butterflies...
---
• diy paint • furniture tutorial • milk paint • paint finish • sweet pickins milk paint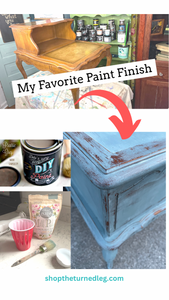 I love to paint furniture.  I love the layers.  I love chippy paint.  Usually these finishes take a TON of time and effort and really who has time for that?
Let me show you my favorite paint finish that has the same look, but is as much work as just a regular paint finish.
---
• diy paint • door • paint your door • purple door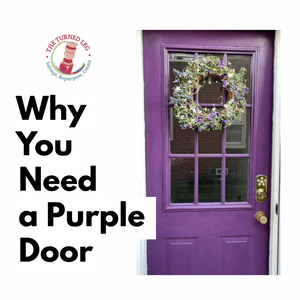 Life is busy.  Sometimes you take a real look at your house and you don't like what you see.  I painted my side door 
---
• diy paint • folk art • folk painting • how to paint • jrv stencil • learn to paint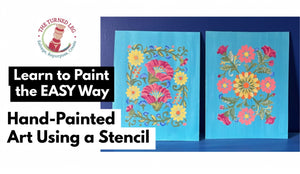 If you want to paint, but are not quite ready, yet, using JRV stencils is great way to get started. Let me show you how...
---
• DIY Paint • easy painting tutorial • fall • fall decor • Paint a Jack-o-lantern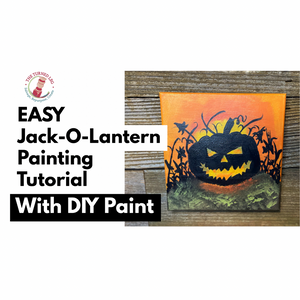 Have you ever tried anything scary?  Something totally out of your comfort zone, but you are so inspired you just say, "Hmmm.  I want to try that?"  I used to let the doubt creep in and stop me, but over the years I have learned that confidence is what will help you be successful as a creative.  If you can dream it, you can do it...just don't get scared from trying.