• diy garden • garden • junk garden • planter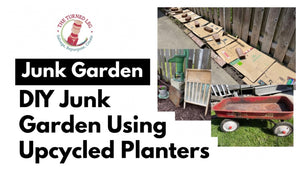 Do you have a space in your garden that needs an overhaul?
Want to add a pop of color?
I love to salvage, repurpose and create and I love junk. Last year I started to add what I love into my garden and created a junk garden. This year I am expanding it to my side garden and adding some up-cycled planters. 
I was inspired to start this project when a friend of mine gave me a truck full of treasures.  Come see what I got and what I used to add to my junk garden.