Welcome to The Turned Leg
Welcome to The Turned Leg
The Project Shop
Hand-Painted Furniture
Want to Learn More?
Join me on my Facebook Lives every Monday & Saturday at 8:30 am eastern.
And every Saturday at 6 pm eastern I upload a new YouTube Video @theturnedleg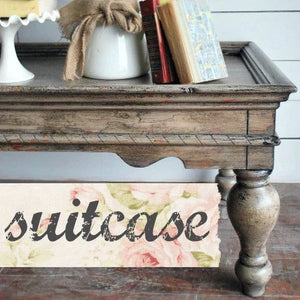 35% OFF Milk Paint Color of the Month
Suitcase is the color of the month for September. Receive 35% off ANY size of Suitcase. No code is needed from now until the end of the month.
Shop Now
Hand-Painted Furniture at Plaza Antiques & Collectibles Mall (IN STORE ONLY)