• accent wall • barn wood • diy • home project • reclaimed wood • salvage • wood wall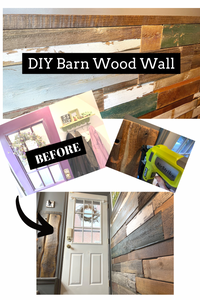 I have to admit I love old barns.  I love them so much that I actually have always had dreams of owning one myself.  Since that dream may still be a few years off I thought for my next project I would find a way to bring the barn to my home. 
My next project is to create a barn wood accent wall in my side entry.  
---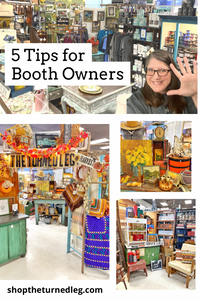 I have owned a booth at Plaza Antiques & Collectibles Mall, 2621 Dix Highway, Lincoln Park, Michigan for many years.  I started with an 8' x 10" booth and over the years I have increased my booth's size and even had multiple booths in the mall.  Now I currently have over 1300 square feet. Over the years I have learned a lot to help make my booth successful.  I even have created a bunch of videos in a Booth 101 series on my YouTube channel to help other booth owners. In my latest video, I share five things that I...
---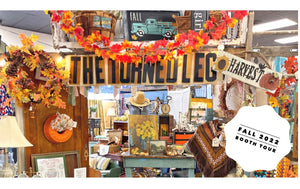 I love having a booth at Plaza Antiques & Collectibles Mall.  One of my favorite things that I love to do is decorate for a new season and make pretty displays.  I have had a booth for seven years now and in that time my space has expanded from an 8' x 10' to now over 1300' sq ft and I have learned so much.  I also have created a bunch of videos on my YouTube channel to share what I have learned about having a booth over the years.  If you have a booth or are thinking about starting one...
---
• booth 101 • live sales • organize • organize items for antique booth • organize with me • owning an antique booth • studio organization • studio space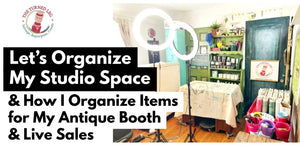 The key to everything running smoothly is organization. I was doing so much in this space it was time to change how things were set up. Join me behind the scenes in my studio space and see how I am organized to not only create, but photograph, get items ready for my live sale and my booth. I hope you find it helpful.
---
• diy paint • door • paint your door • purple door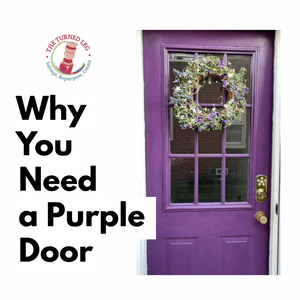 Life is busy.  Sometimes you take a real look at your house and you don't like what you see.  I painted my side door